The presentations cover the U.S. Airborne's involvement on D-Day and personal stories of men who fought that battle.
I bring in all original Uniforms, equipment, medals, weapons, helmets etc. and the students are allowed to handle every item. One special item that they get to handle is a WW2 Congressional Medal of Honor.
If you would like to bring history to life for your students or private group, please contact me to set up a time and place.
By the way, these presentations are done FREE OF CHARGE so please get in touch to book one today!
Hamilton High School. Chandler, Arizona
Ed Hermanski talks to his students.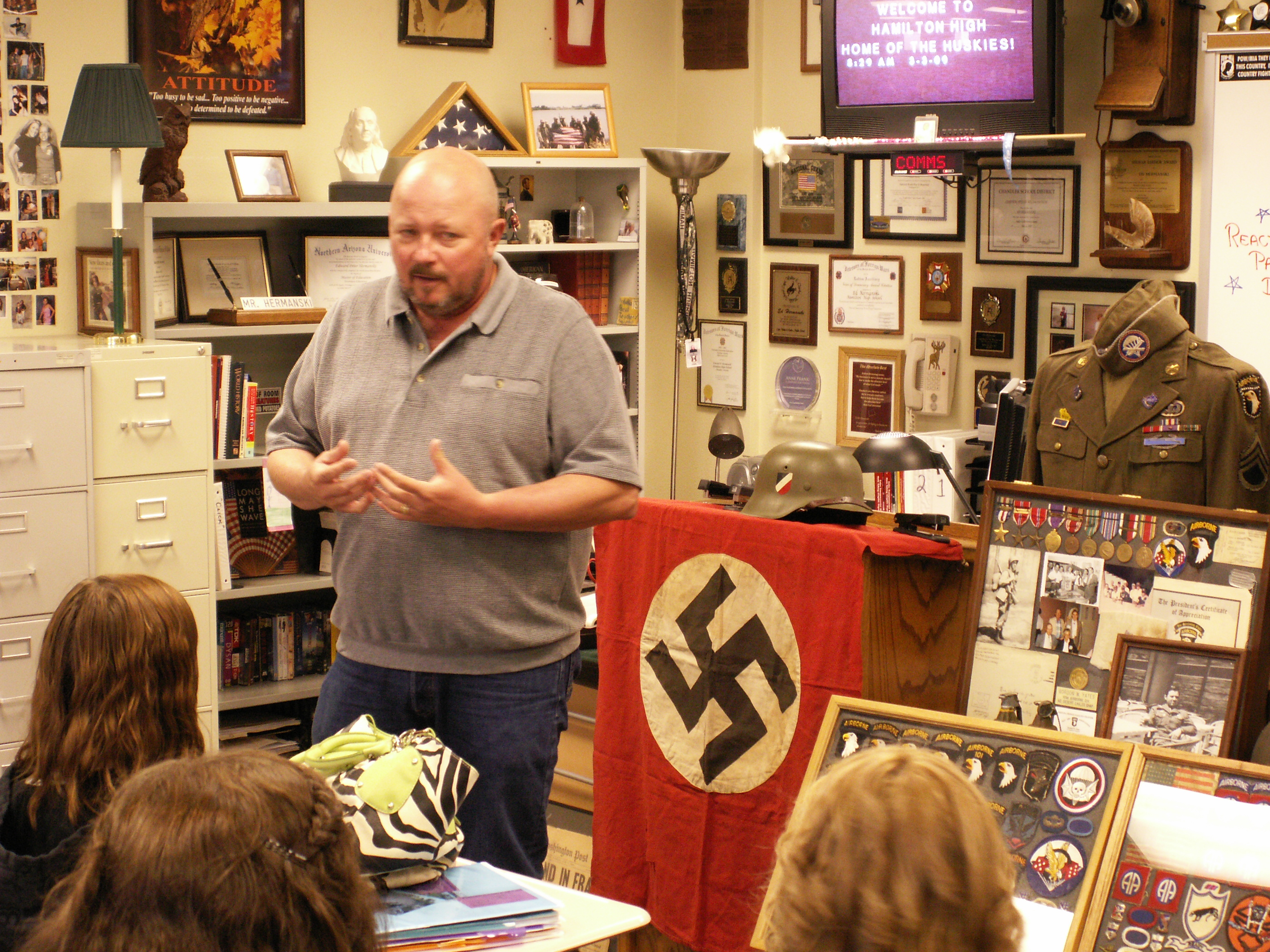 Mark Patterson explains misc. WWII items.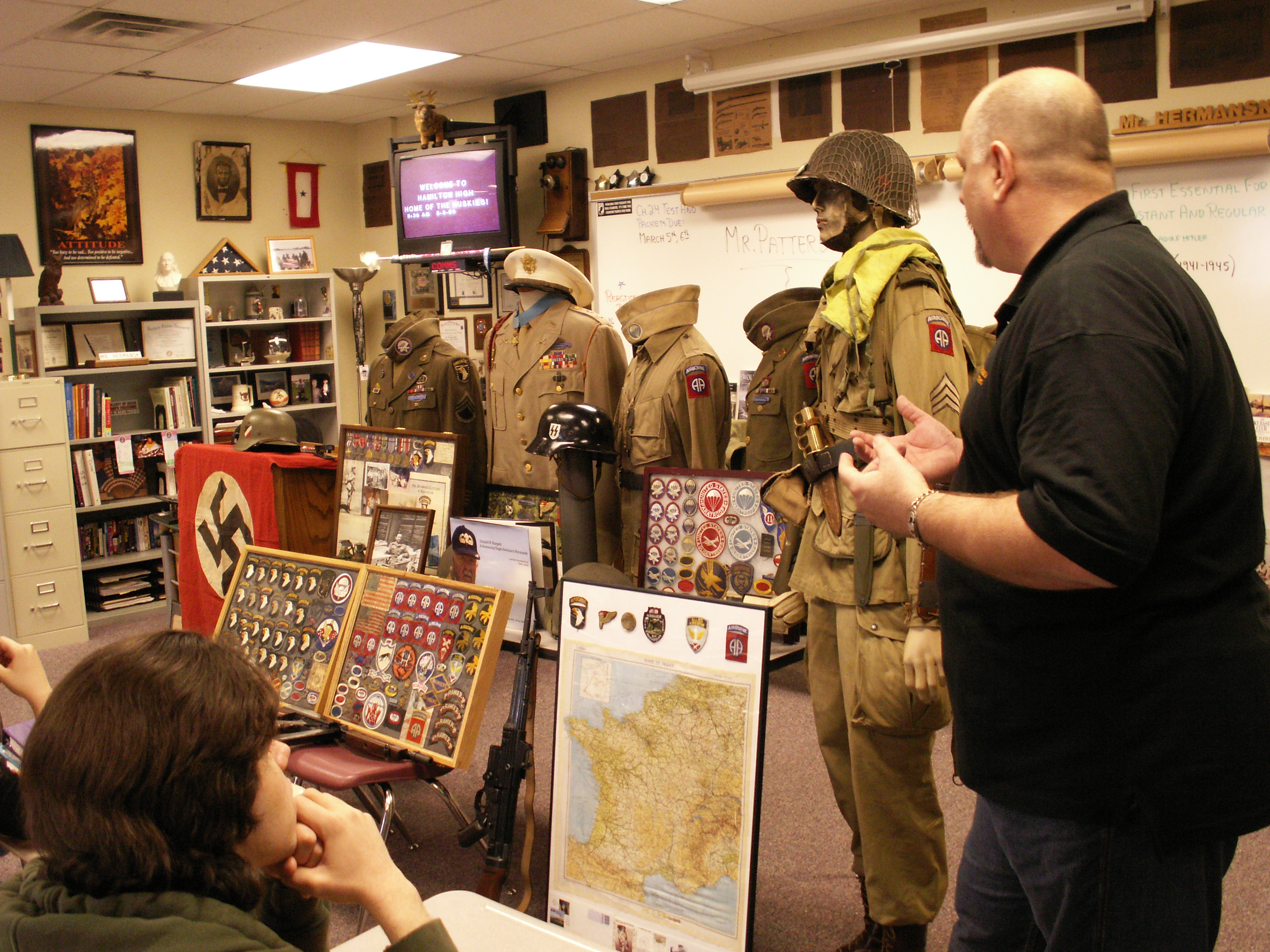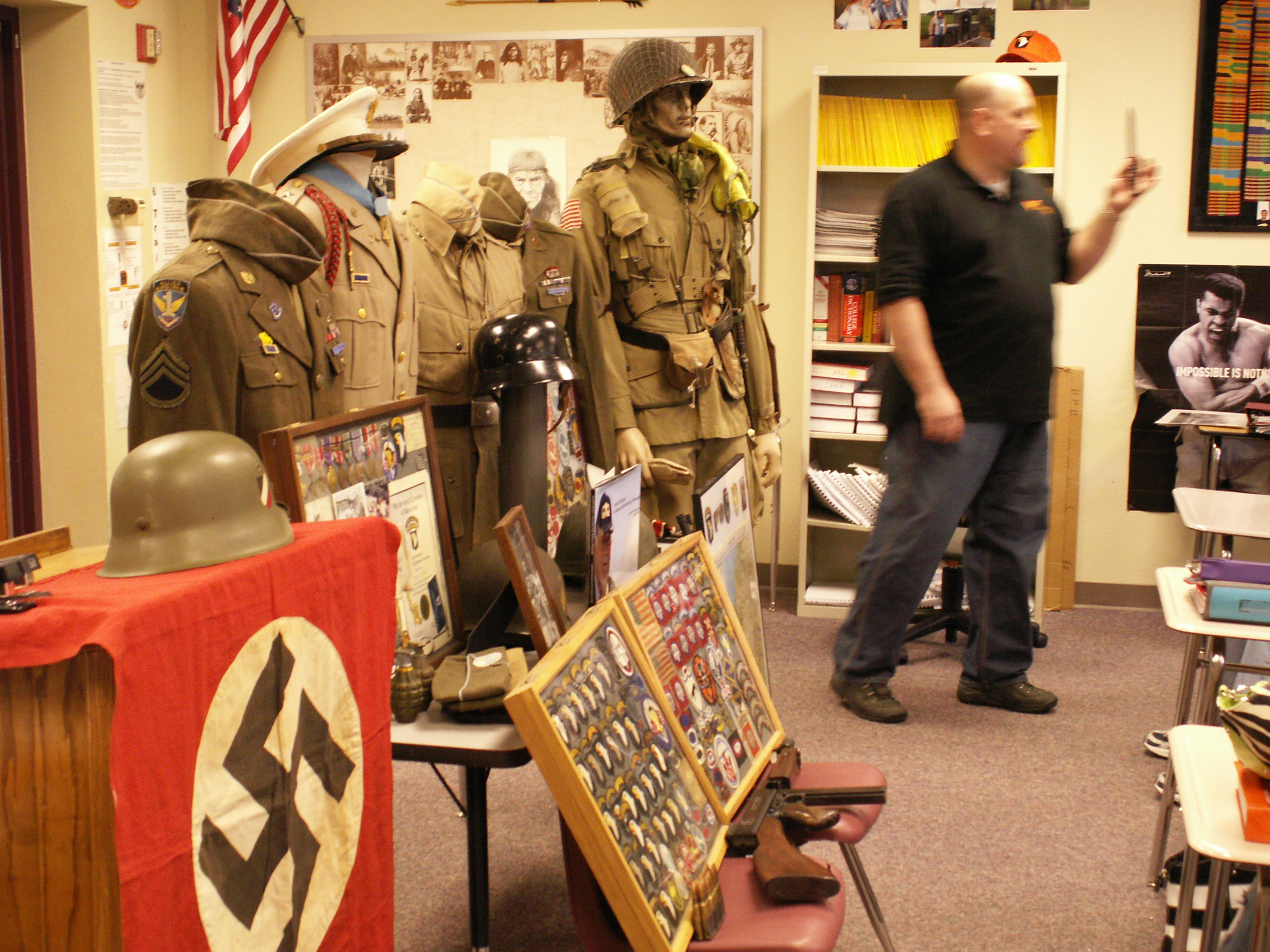 Notre Dame Prep. Scottsdale, AZ
Notre Dame Prep.